We are excited to share that Surrey Maths School (SuMS) is on track to admit its first cohort of students in September 2024.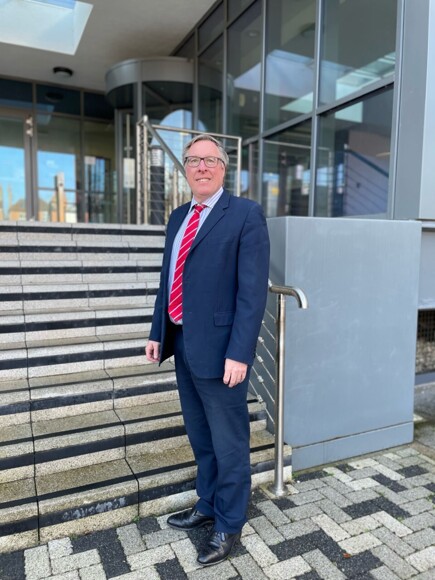 The school will provide an innovative, specialised curriculum delivered through exceptional teaching for students who have a passion and flair for mathematics and other STEM subjects. The school will serve up to 200 16-19 year olds from across Surrey and beyond. SuMS is a new state-funded specialist 16-19 maths school based in a brand new state of the art building in central Guildford and will join a small number of maths schools across the country.
As a school within Learning Partners Academy Trust, SuMS will work in close partnership with the University of Surrey. The vision for the school is that it becomes a centre of excellence for the delivery of mathematics and further mathematics at A level for students from across Surrey and beyond. Alongside mathematics-based A Level courses, all students will explore other STEM subjects and take the Surrey Maths Certificate which will provide group and individual problem-solving opportunities. The application of high-level numeracy skills will ensure that students graduate as highly numerate young people.
It is expected that students of SuMS will progress to world class universities or degree level apprenticeships based on high quality teaching and the unique opportunities available to them.
Please make contact with us to find out more about this fantastic addition to schools across our region.